4 Reasons You Are Still TTC

Medically reviewed by
Katerina Shkodzik, M.D., OB-GYN
Written by
Kelly Berry for Mira
When you're trying for a baby or trying to get pregnant it can feel like things aren't happening fast enough. There can be a number of different reasons for this from not trying long enough to not knowing when your most fertile days are. Even what you eat and the vitamins you take can have an impact on your chances of conception. Whatever the reasons, there are only a limited number of baby-making days per cycle, and knowing when they are can help you make the most of your time. Read on to hear about some of the most common reasons for not getting pregnant when trying to conceive and what you can do about them (and how Mira can help).
Reason 1: Not Trying Long Enough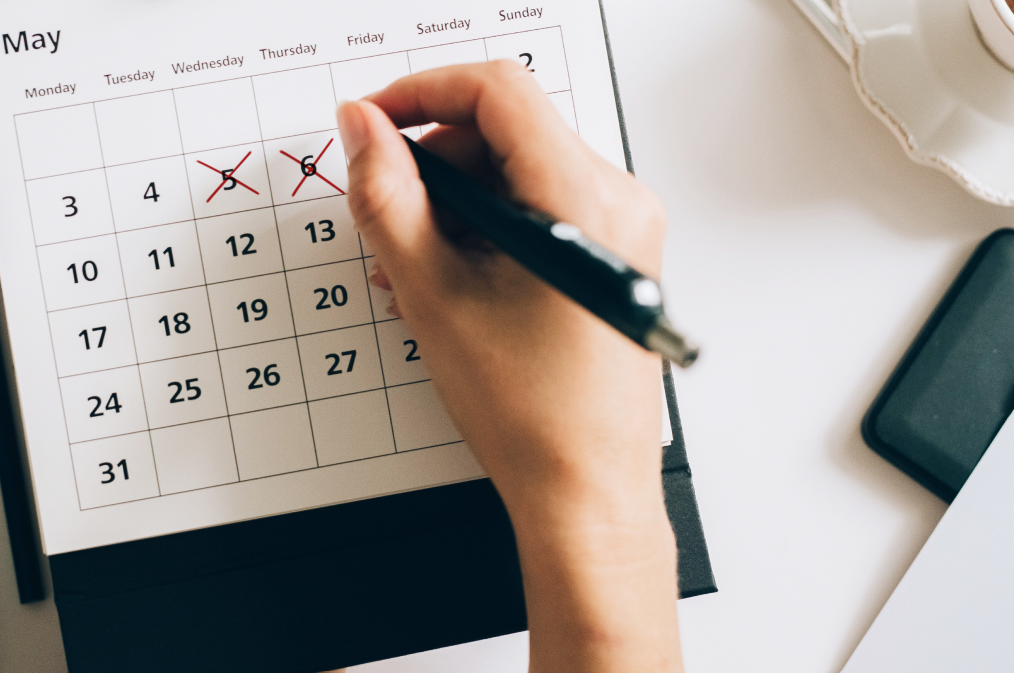 Once you've decided you want a baby and are trying to conceive it can be tempting to want things to happen fast. But you're not fertile every single day of the month so your baby-making time each cycle is actually limited. Even when you're at the peak fertility of your life, your chance of pregnancy is only approximately 20-30 % per menstrual cycle.
The odds are better for younger individuals, but experts estimate that among women under the age of 40 who have regular unprotected sex, more than 8 out of 10 will conceive within one year, and 9 out of 10 will conceive within two years.
The key to effective family planning is knowing when these days are so you have more insight into when you are most fertile. A better understanding of ovulation can help you get pregnant faster by detecting your most fertile time. Since most pregnancies occur around the time of ovulation, planning sex during this time will give you the most optimum chances of getting pregnant.
Reason 2: Not Tracking Your Ovulation & Hormones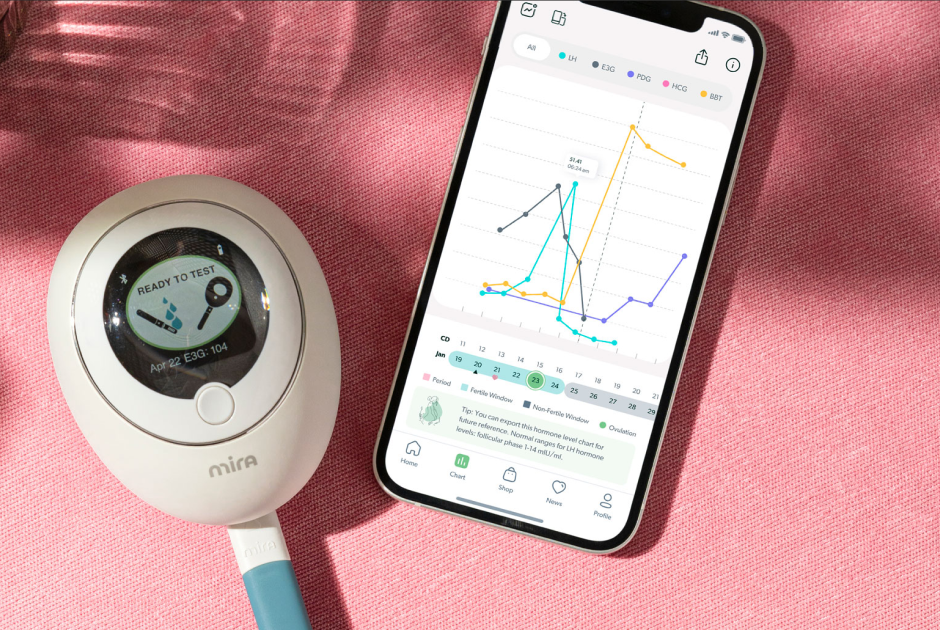 Most people with periods were taught the standard 28-day cycle, but everyone is different and cycles can vary in length. And the standard taught for ovulation is roughly two weeks before your period, but that's only if you have a typical cycle and ovulate at the same time each cycle.
If you're not tracking your period or the signs and symptoms of ovulation it can be difficult to know when your most fertile days are and you could be missing chances to conceive. The most reliable way to track ovulation is through hormone tracking and testing. Your hormones follow a predictable path before ovulation and tracking your sex hormones is one of the most accurate and consistent signs to track, especially when you are trying to conceive.
Mira takes the guesswork out of fertility tracking by analyzing your hormones to predict your fertile days and track your cycle with a digital fertility analyzer. Hormone testing is the most scientifically trusted way to detect a fertile window and with Mira you'll be able to identify exactly when your fertile days occur.
Compared to the calendar method, the Mira Fertility Wands improves the accuracy to predict ovulation by 1.5 times, and the Mira fertility plus wand improves prediction accuracy by 6 times. It can take up to 6-12 months of regular tracking before you're able to accurately predict ovulation using the calendar method. Not only does a hormone tracking system like Mira help you anticipate and confirm ovulation much quicker, but it's also more accurate than other methods. And when you're trying to get pregnant fast, the results and accuracy of a device like Mira can make all the difference.
Reason 3: Not Getting Enough Vitamins in Your Diet
Many aspects of a "normal" lifestyle can impact your fertility or disrupt the process of trying for a baby. Maintaining a healthy weight, getting enough sleep, and keeping your stress levels under control can all impact your chances of getting pregnant.
Being both overweight and underweight can negatively impact your hormone production and make it difficult to get pregnant. Hormonal imbalances can wreak havoc on your reproductive system from preventing your body from producing eggs properly to not having regular periods. And research suggests that inadequate levels of certain micronutrients may negatively impact your ability to get pregnant.
Several micronutrients (like folate, zinc, iron, vitamin A, vitamin B6, and vitamin B12) are directly involved in key processes related to fertility. There is also evidence to suggest those who struggle to become pregnant may often have lower than average levels of key micronutrients such as vitamins B12, B6, and D. Ideally you should be able to get all of these micronutrients from your diet alone, but this isn't always practical.
Prenatal supplements when you're trying to conceive can not only help support conception but can ensure that micronutrient levels are high enough from day one of pregnancy.  Many doctors recommend starting prenatals at least 3 months before actively trying for a baby.  Unless your doctor advises otherwise based on your medical history, there's no harm in starting to take prenatal vitamins on a regular basis.  Mira offers a line of prenatal multivitamins designed to boost conception, promote reproductive wellness, and support your body through the pre to post-natal journey. 
Recommended for you
Navigate your fertility with peace of mind
Reason 4: Skipping Doctor Appointments
Underlying medical conditions or medication interactions could be the cause of your inability to get pregnant. Many conditions are associated with infertility, from autoimmune diseases to mental health conditions and even certain medications. Talking to your doctor can help give you more information about your specific challenges. You may be referred for specialist testing or your doctor may be able to find other issues that are impacting conception.
Infertility is not just a woman's issue though and your partner may need to be examined. Male infertility is an issue in 30-50% of heterosexual couples trying to conceive and many men do not recognize infertility signs and symptoms unless they're checked.
One of the most important factors in achieving a pregnancy is the number of motile sperm. A semen analysis can tell you how many of your swimmers are moving as well as the quality of the sperm. Mira offers a private, at-home test that allows men to test their sperm, with results that can be shared with your doctor.
Conclusion
Trying to conceive can be stressful, especially if it's not happening as fast as you'd like.  Remember that most doctors recommend trying for at least a year if you are under 35 and six months if you are 35 or older.  One of the best things you can do for your chances is to know when you are most likely to get pregnant by tracking ovulation and your fertile window.  The Mira Tracker helps you get accurate data personalized to your body to figure out when your chances of conceiving are the greatest.  At-home hormone testing solutions like Mira can help relieve the stress of trying for a baby and make it more enjoyable for everyone.