Everything you need to do to increase your chances of conceiving and prepare for a healthy pregnancy.
About Katerina Shkodzik
Dr. Katerina Shkodzik is a certified OB-GYN with a special focus on reproductive endocrinology and infertility issues. She has been practicing since 2015.
Dr. Shkodzik completed her residency program in the Department of OB/GYN at the Belarusian State Medical University and a fellowship program in the Department of Gynecological Surgery at the Medical University of Bialystok, Poland.
Free TTC Book
Download "The Ultimate Guide To Fertility"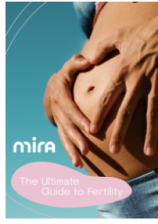 Send me the eBook