Is My Data Safe with Mira and the Mira Fertility Tracking App?

Medically reviewed by
Banafsheh Kashani, MD, FACOG
Written by
Shelby Hale for Mira
Since the US Supreme Court overturned Roe v. Wade, customers of cycle tracking apps and devices are raising concerns about the safety of their data. In fact, Google searches for "period tracking app privacy" and "why delete your period tracking apps" have skyrocketed in the past month.
Here at Mira, we want to reaffirm that we take user privacy very seriously. Here's a brief note from our CEO, Sylvia Kang, along with answers to some of your most frequently asked questions regarding data security when using Mira products.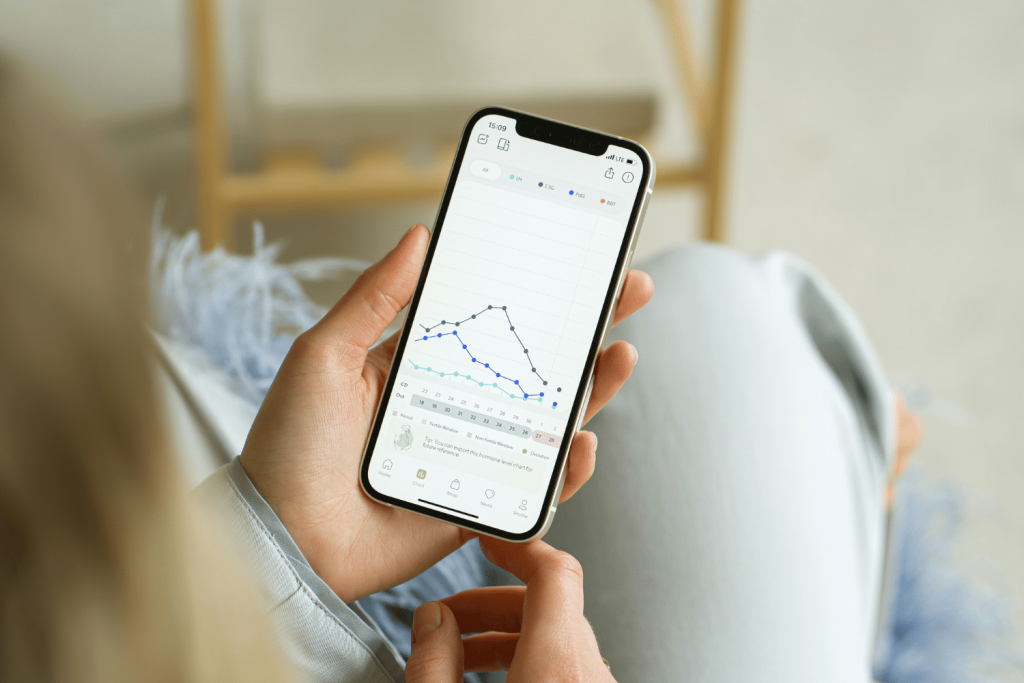 A Note from Sylvia Kang, Mira's CEO
In recent weeks, we have received hundreds of comments from concerned Americans about their data security with Mira. We understand where their anxieties and worries are coming from—because frankly, since the court's decision to overturn Roe v. Wade in June, we've been feeling the same.
Accessing our body's information and feeling in control of our decisions is complex enough. And having to wonder whether our privacy is being breached in order to prosecute us is nothing short of scary.
In light of this and on behalf of myself and the team at Mira, we want to let you know that Mira is fully committed to your privacy. We will always stand for reproductive health rights, and this is why we assure you that your health data privacy will always come first—today, tomorrow, and in the future.
Looking ahead as the world continues to change, our goal is to always provide our users with the most up-to-date privacy solutions that give them the highest level of protection. This is our commitment to you, and we hope to ease some of your concerns by answering some of your most frequently asked questions below.
Mira and Your Data: Frequently Asked Questions
I heard that free period apps sell users' data. The Mira app is free. Does it mean you do the same?
No, this is not the case with Mira.
Yes, our app is free. But, our app is tied to our main solution: the Mira Analyzer and Mira Wands. This means that our business model is much different from free period and ovulation tracking apps. Our physical products cost money—that's why our app is free.
Meaning: we don't sell (and we won't ever sell) user data to any third parties—advertisers, data brokers, whoever.
However, we do want to be fully transparent: like every consumer brand, we do use some trusted and carefully selected service providers (like data analytics tools) to process data on our behalf. For these purposes, we share as little data as possible and anonymize it when it's possible. It's also important to note that our data collection and sharing processes are HIPAA and GDPR compliant.
In short—we do not make any money from sharing data with our trusted partners, we only spend money to provide better solutions for our customers.
How do you protect my data?
Mira has always counted on highly comprehensive security measures that protect your data—this isn't something we've started implementing after the Roe v. Wade decision.
Here are just a few of the tools we use to keep your data protected:
All data is encrypted (and double encrypted when necessary) for your safety. We also use high-security data storage.
Our user management system is only provided to a limited number of Mira's customer support team members, enabling them to answer customer queries and interpret data. Only a few people have access to the tools we use to look into the database.
We provide internal employee training on online threats and privacy issues related to reproductive rights.
Finally, as a customer, you have an option to permanently delete your account at any time—per your request. Clearing this data will essentially reset the app to its default state, making it act like when you first downloaded and installed it.
Are you planning any new technical solutions to secure my data within the post-Roe context?
We regularly seek advice from legal and security experts in order to stay up to date with the latest changes in technology and the law.
Additionally, our app team at Mira is currently working on implementing "Incognito Mode". This mode will require no email and fully encrypt all the data about user's device—in order to keep you even safer. In case of a request to share a specific user's data, Mira will have no way to identify the user and will not be able to share the data.
In fact, on a recent survey we made to our customers, 62.6% of participants are considering shifting to our new "Incognito Mode" once we implement it.
If I delete my cycle apps, will it help to protect my data from potential prosecution?
According to the Electronic Frontier Foundation, the most common threat in which people are criminalized for their pregnancy outcomes is still when a third party—like hospital staff, a partner, family member, or someone else they trust— turns them into law enforcement, who then may pressure them into a device search.
The most common types of evidence used in this scenario are not even cycle trackers, but text messages, emails, browser search histories, and other information that could point to someone's intent to seek an abortion.
If Mira receives a subpoena, will you share my cycle data with the court?
As a company, we may share some data in response to subpoenas, court orders, or legal processes to the extent permitted and as restricted by law.
But—it won't be that simple.
For example, if a prosecutor makes an informal request for user information, we can deny it. If it is followed up with a subpoena, Mira could challenge it in court — We are going to stand up for our users whenever necessary. We will also promptly notify any user who is the subject of a request for data and provide them with instructions on how to delete their data.
Again, any user can request to delete their personal account which will clear all user data and reset the Mira app to its default state.
Final Thoughts
We genuinely hope this article has brought our users some much-needed peace of mind.
If you have any questions or concerns about your data privacy or want to speak to someone about this—please don't hesitate to ask at [email protected]. We're in this together.